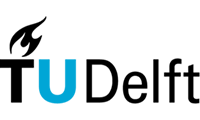 WHOIS Data for Vulnerability Notifications
One of the cornerstones of cybersecurity is threat intelligence sharing. Maintenance of our IT systems' security and their protection against malicious activity require up-to-date knowledge of the entire field. There are significant efforts to assist experts in this activity, including those of market leaders such as IBM X-Force Exchange.
Due to the decentralized architecture of the Internet, however, the collaboration of the actors as well as voluntary campaigns in order to detect vulnerabilities are also of utmost importance. If, however, the owners of the affected systems cannot be notified, these efforts can hardly achieve their positive goal. And in this notification process, WHOIS data have their use...