Whois Data Opening up a New Avenue
for the Measurement of Entrepreneurship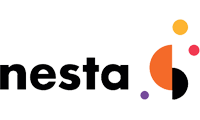 Entrepreneurship is the central process through which economic growth and performance is fostered in a regional economy. Its evaluation is thus of paramount importance for policymakers and economists. However, the quantification of entrepreneurship, that is, introduction of measures to describe the attempts to start growth-oriented business, the likelihood of their success, the ability to raise venture capital, etc. is a challenging task due to the lack of globally available and accurate input data on e.g. business registration.
In a recent working paper a new approach is proposed [1] to overcome this issue by using WHOIS registration data. The approach is applied to companies in Oxford and Cambridge, UK as a demonstration, by using data purchased from WhoisXML API.
The researchers
NESTA is a global innovation foundation based in the UK. They work with partners from all over the world, ranging from national governments and global technology firms to community groups and local activists. They foster new ideas in order to tackle big global challenges [2], including the pressures of an aging population, stretched public services and a fast changing jobs market.
Here we summarize briefly some of the ideas in a recent working paper by Abhishek Nagaraj, UC Berkeley and NBER Sibo Wang, Massachusetts Institute of Technology published [1] by NESTA.
WHOIS-based entrepreneurship quantification
By the detailed analysis of entrepreneurship in Oxford and Cambridge, UK in Ref. [1] it has been demonstrated that the analysis of domain registration data opens new perspectives in understanding entrepreneurial activity. Relying on global, fundamentally open and available data, this approach can be used to measure this kind of activity across many regions of the world, and provides information at an extremely granular level both over time and micro-geographically.
References
[1] Abhishek Nagaraj and Sibo Wang. Quantifying entrepreneurship using domain name registration data: Methods and applications for Oxford and Cambridge, UK. NESTA Working Paper 16/02. September 2016.
https://www.nesta.org.uk/publications/quantifying-entrepreneurship-using-domain-name-registration-data-methods-and-applications-oxford-and-cambridge-uk
See other success stories