Privacy Policy
PLEASE READ THIS PRIVACY POLICY CAREFULLY. By using WHOIS API, INC.'s website (the "Website"), or any of the services offered thereby (the "Services"), you accept and agree the following privacy policy (the "Privacy Policy"), and you are consenting to our collection, use, disclosure, retention, and protection of personal information as described in this Privacy Notice. If you do not provide the information we require, we may not be able to provide all of our Services to you.
This policy was last modified on Dec. 9, 2019.
WHOIS API, INC., (referred to herein as "WHOIS API", "we", "our", or "us") values and respects your privacy rights and recognizes the importance of protecting your information. This privacy policy ("Privacy Policy") explains what personal data we collect from you and how we use it.
This Privacy Policy is subject to GDPR compliance requirements that may apply to you to the extent that you have customers that reside in the EU, or otherwise handle or otherwise have access to Personal Data (as that term is defined in Regulation (EU) 2016/679, generally known as the General Data Protection Regulation or GDPR).
1. SCOPE
This Privacy Policy applies to the collection, use, and disclosure of personal information by us through the Services. This Privacy Policy does not apply to any information not collected through the Services.
"Personal information" is information that can be associated with a specific person and could be used to identify that specific person whether from that data or from that data and other information that WHOIS API has or is likely to have access to. We do not consider personal information to include information that has been made anonymous or aggregated so that it can no longer be used to identify a specific person, whether in combination with other information or otherwise.
2. COLLECTION
How We Collect
We may collect personal information from you when you use or access our Services, including but not limited to, when you sign up for the Services, when you send us personal information, or when you correspond with us in connection with your use of the Services.
What We Collect
The personal information we collect includes, but is not limited to, the following:
Identifying information such as your name, address, phone numbers, and e-mail address;
Device IDs or other unique identifiers;
Usage statistics, page views, referral URLs, your IP address, and web log information; and
Information collected via cookies and similar technologies.
3. USE, RETENTION, AND CORRECTIONS
How We Use Personal Information
We will never sell personal information to third-parties for advertising or marketing purposes. Personal information you provide will be used to provide and improve the Services and to personalize the Services for you. This includes, but is not limited to, providing customer service, corresponding with you, and to protect the integrity and operation of the Services.
Duration of Retention
We will keep personal information you provide as long as there is a reasonable basis to do so, whether to enforce any relevant law, the provisions of any agreement, to resolve any past, current, or future dispute, or any other business, tax, or legal purpose. When we dispose of personal information, we will do so in a secure manner.
Corrections
You may request correction of any personal information that is incorrect by contacting us at [email protected].
4. YOUR CHOICES
You May Decline to Provide Information
You may decline to submit personal information and/or disable webpage cookies.
Effect of Declining to Provide Information
If you decline to submit personal information or any portion thereof, you may experience materially reduced Services quality, including but not limited to, the inability of WHOIS API to validate Services transactions (which may result in your inability to retrieve data). However, you acknowledge and agree that any resulting inability to provide the Services, or any resulting degradation thereof, shall not be grounds for any claim of breach, damages, or other liability; nor shall it in any way relieve you of your obligations to WHOIS API.
You May Request Deletion of Personal Information
You may request that WHOIS API delete personal information (either your own, or a third-party's at said third-party's request). However, you acknowledge and agree that doing so shall relieve and release WHOIS API from any liability, obligation, claim, or other damages related to or arising from said personal information.
No Sensitive Information
You acknowledge and agree that the information you are providing to WHOIS API for the purposes of performing the Services is not sensitive in nature (i.e., is not personal information specifying medical or health conditions, racial or ethnic origin, political opinions, religious or philosophical beliefs, etc.).
5. LEVEL OF SECURITY
How Secure It Is
WHOIS API shall use commercially reasonable measures in line with industry standards to protect your information, including but not limited to electronic and administrative safeguards designed to help make personal information secure. We will make reasonable attempts to provide you with notice in the event of a security breach.
6. DISCLOSURE
When We Disclose Personal Information
We may share personal information with third-parties when necessary to provide the Services (such as to our vendors or to other users to enable transactions between users), when we have a good faith belief it is necessary by law or to respond to legal process, to protect the safety and lives of people, to protect the rights or property of WHOIS API, in response to lawful requests by public authorities, including to meet national security or law enforcement requirements, and with your consent. We shall not disclose personal information to third-parties for their advertising and marketing purposes absent your express consent.
Disclosure to Sub-Contractors and Agents
WHOIS API may use the services of other companies in order to provide the Services. Such companies shall be given only the personal information needed to perform those services, and we do not authorize them to use or disclose personal information for their own marketing or other purposes. We have contracts in place holding such companies to the same standards of confidentiality by which WHOIS API is governed. WHOIS API shall make commercially reasonable efforts to enforce such terms on such companies. However, WHOIS API shall not be liable to you for such companies' failure to adhere to such confidentiality terms.
7. OTHER
Your Use of the Services
To the extent that you are using the Services to retrieve personal information, shall handle such personal information in accordance with all applicable codes and regulations, including but not limited to the GDPR. You shall indemnify and hold harmless WHOIS API from and against any claim, damages, cause of action, or liability arising from or related to your handling and/or use of such personal information.
Correcting Personal Information
You agree to notify WHOIS API of personal information that you are aware has errors.
Changes
We reserve the right to make changes to this Privacy Policy at any time. Your continued use of our Services will signify your acceptance of any changes to our Privacy Policy.
If there is a substantive or material change in the way that we use personal information, we will notify you via email of the relevant changes or provide other prominent notice.
Third-Parties
This Privacy Policy applies to WHOIS API's use of personal information, but does not apply to the activities of any third-party. If you disclose personal information to others, whether as a result of any transaction on the Website, or ad-click, or otherwise, their privacy policies and practices will apply. WHOIS API shall not be liable or in any way
Contact Us
If you have any questions, concerns, or complaints related to or regarding the above please contact us at [email protected].
Trusted by
the smartest
companies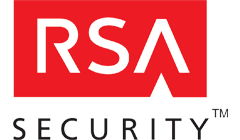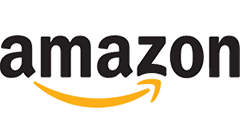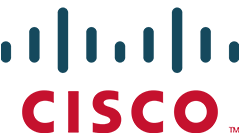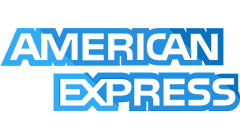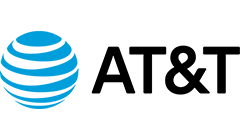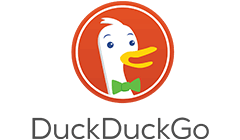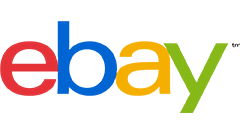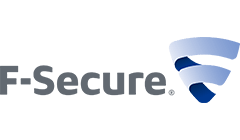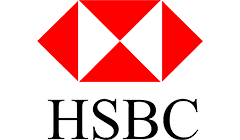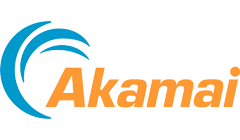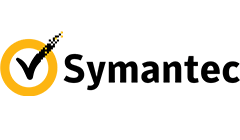 Have questions?
We work hard to improve our services for you. As part of that process, we welcome your feedback, questions, and suggestions. Please let us know about your thoughts and feelings, and any way in which you think we can improve our product.
For a quick response, please select the request type that best suits your needs. For more info regarding the request types, see Contact us page.