WHOIS Database Download: A Quick Look at the Newly Launched TLDs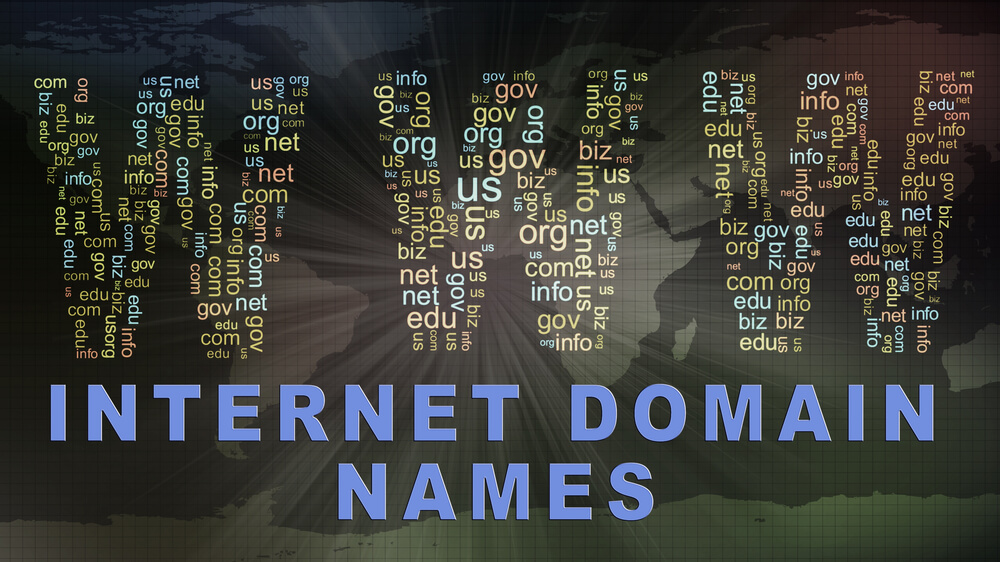 As the Internet continues to grow older, the number of interesting domain names available for use is starting to diminish.
If you have ever tried to register a .com address, you probably felt a little frustrated trying to find a domain that matches your brand. With a meager 22 generic top-level domains (gTLDs) available, the World Wide Web is starting to get a bit crowded. This is the reason why new TLDs such as .tech, .space, .actor, and more have recently been introduced.
These newly created gTLDs can be considered the latest online real estate for individuals and companies who wish to stand out on the Web. Many of them are proving useful to businesses that want to carve a niche through a more creative approach amid the lack of domains with more commonly known gTLDs.
The demand for domains has grown, making it harder for companies to get the domains they want. This is where a WHOIS database download service can help.
The ICANN's Role in the Creation of New gTLDs
The Internet Corporation for Assigned Names and Numbers (ICANN) is a nonprofit organization that maintains the Domain Name System (DNS). It is responsible for making decisions on expanding the domain space.
In 2012, the ICANN allowed businesses to apply for new TLDs so the Internet could keep up with the rising demand for domain names. These TLD additions included .art, .app, .love, and .shop. More than a thousand new gTLDs have entered the public domain space since then. Now that users have more choice, how will they choose the right one?
Considerations When Selecting a Domain with a Newly Created gTLD Extension
Although newer gTLDs may seem unconventional compared to what we're used to seeing, they bring about many benefits, especially for businesses. A company that wishes to stand out from the competition, for example, can be more creative with its domain name given more choices. If the domain a business wants is already taken but isn't trademarked, it can use a variation of the name for its own site. Regardless of the organization's plans, however, it should take the following reminders into consideration when purchasing domains with newer TLDs.
Know Your Audience
Not all businesses are the same. Different people will be attracted to varying aspects of a company. And so businesses would normally employ a marketing strategy for millennials that differs from that for the middle-aged.
Understanding your current audience will help you choose the right domain and TLD for your business. A pizza parlor, for example, can opt for a domain with the .pizza extension rather than, say, pizza.com. Not only is this more appropriate for its brand, but this approach could also generate a better authority for it within the pizza selling industry.
The following are some newly created gTLDs that can fit a niche market:
.tennis
.toys
.photography
.coffee
.yoga
As you can see, each extension has that certain level of "exactness" for their target markets.
Be More Specific
Knowing the type of business you operate or the service you provide can narrow down your domain choices within the realm of newly created gTLDs. Using the right domain extension can tell your visitors exactly what they can expect when they get to your website. This can also help you reduce the length of your website's URL, making it easier to remember.
Here are some newly created gTLDs that your company can consider using:
.luxury: Great for sellers of high-end accessories, fashion items, cars, and the like.
.tech: Can be used by many tech start-ups that wish to stand out from the crowd.
.design: More in tune with artists or people in creative professions like web designers, interior decorators, and more.
Availability
As new gTLDs continue to be added to the market, the domain space will become bigger, allowing more companies to obtain shorter yet more descriptive Web addresses that match their brands. This is particularly useful since nearly half of all registered domains today have the .com extension.
However, with this newfound availability come different prices for domain names. Users won't find a standard price for domains with the new gTLD extensions. Some may be cheap but others can be quite expensive depending in how much demand they are.
To help you sift through all available domains, use a WHOIS database download service that has a comprehensive list of not just those that use the more commonly seen gTLDs and ccTLDs but also those with the newly created gTLDs.
How Can a WHOIS Database Download Service Help?
A WHOIS database download service basically provides people with current and historical WHOIS records. With it, users can get information on active domains. It lets users see all available domain names. It also shows key data points on domains such as the name of its registrant, the organization it is affiliated with, the registrant's contact information, and many more. These details can serve users in a variety of ways. They can, for one, allow you to get in touch with a domain of interest's current owner if you would like to ask them if they are willing to part with it.
---
The newly created gTLDs provide a fun and creative way for companies to be unique and express their identity by using their Web address. And users can obtain all the information they need with the help of a WHOIS database download service.
Are you interested in learning more about the service? Leave us a message at [email protected] today and we'll get back to you shortly.