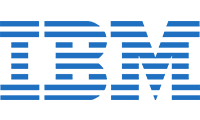 DNS Forensics Using the Big Data Extension
of IBM's QRadar

Security Intelligence Platform

The basis of IBM's key security solutions is the QRadar Security Intelligence Platform, a security information and event management system (SIEM). It is a unified platform covering many security-related tasks and incorporating a broad spectrum of solutions including the use of X-Force Threat Intelligence, IBM's cloud-based threat intelligence platform.

The big data extension of QRadar can be used to do DNS forensics in order to identify risky domains, risky users, and risky IP addresses, and feed this information back to QRadar in order to define new protection rules...